One of the inevitable results of aging is sagging skin, which rarely improves through dieting or exercise. Factors such as genetics, massive weight loss, and sun exposure may also speed up the deterioration of your skin's elasticity. With the J-Plasma Skin Tightening treatment by Renuvion, you can say goodbye to self-consciousness over your appearance. This safe, innovative technology combines the power of radiofrequency energy with cold helium plasma to tighten sagging contours with a high degree of precision and accuracy.
What is J-Plasma Skin Tightening?
J-Plasma by Renuvion is a minimally-invasive thermal technology to gently heat the skin's deep layers, stimulating a skin tightening effect. The procedure combines radiofrequency energy with cold helium plasma to deliver anti-aging results across many different areas of the body, improving the skin's elasticity and tone.
J-Plasma is about 75% less aggressive than CO2 laser therapy, so it is safe and gentle. It is administered through small incisions about 5mm in size and requires only a local anesthetic with oral sedation. With minimal risk, little downtime, and only minor scarring, J-Plasma Skin Tightening is quickly becoming a go-to treatment choice for image-conscious clients.
J-Plasma Skin Tightening can address lax skin in the following areas:
Upper arms
Stomach
Waist
Chest
Thighs
Buttocks
Knees
What are the benefits of Renuvion's J-Plasma?
Minimally invasive
Short recovery period of a few days
Minimal scarring
Immediate, natural-looking results
Tightens and firms sagging skin
Precise and accurate
Helps contour the belly and thighs
Enhances self-confidence
Can be customized to your needs and wishes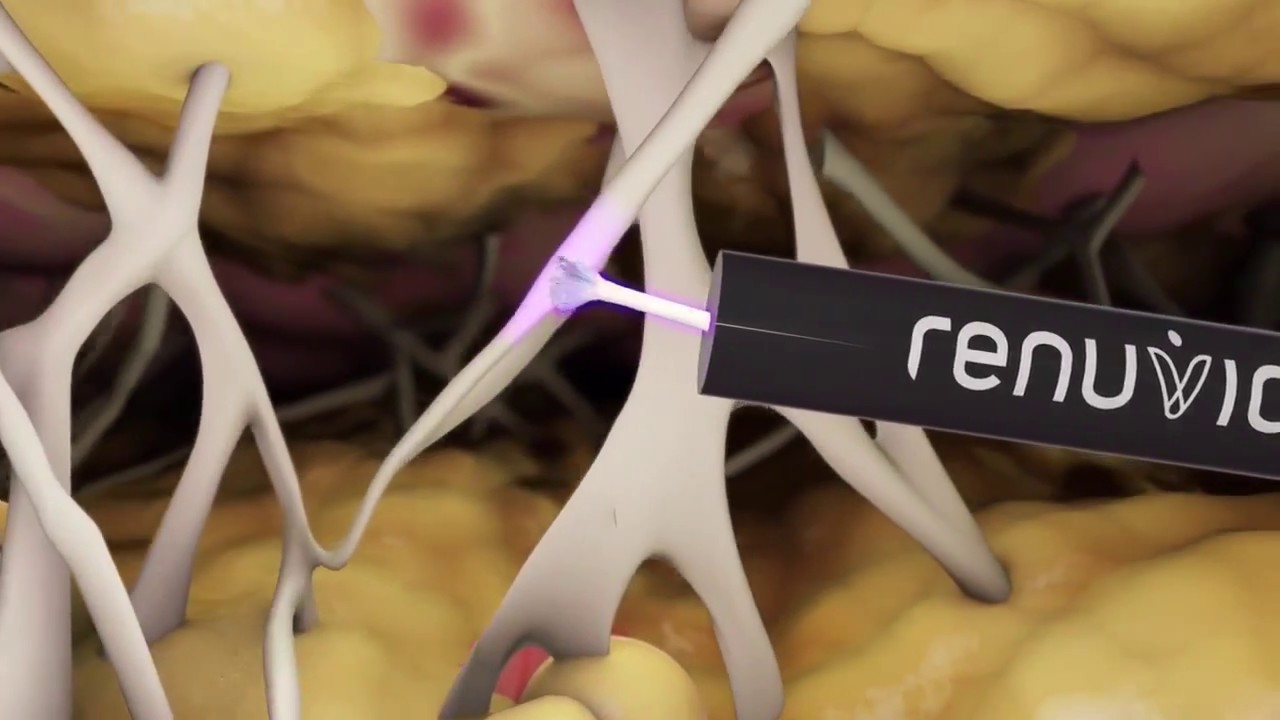 How does Renuvion help
with abdominal tightening?
The Renuvion tummy tightening device is unlike any other on the market, such as ultrasound or laser technologies. Using helium plasma combined with radiofrequency, the treatment shrinks and contracts the subdermal skin and tissue, flattening the stomach for a more youthful, attractive physique. It has quickly become a go-to treatment for anyone who wants the effects of a tummy tuck without the long recovery time, anesthesia risks, or scarring.
Renuvion is performed under local anesthesia. The device is inserted below the skin but above the abdominal wall. The connective tissue in the belly is gently heated to "shrink-wrap" the skin, but no damage occurs to the surface of the skin. Over the coming months, collagen is renewed, improving the skin's elasticity and firmness.
What happens after my procedure?
Within about one week, you can begin gentle exercise, reserving heavier, more strenuous activity for about 2-4 weeks after your treatment. You will wear a compression garment at first, which helps to keep your new shape intact and minimizes your swelling. There may be some minor bruising and tenderness, but over-the-counter pain medications can help mitigate any discomfort. Within 3-6 months, you will notice visible skin tightening effects and a more youthful, shapely figure.
Why choose Restore Med Clinic?
From our innovative, non-invasive cosmetic solutions to our cutting-edge regenerative treatments for chronic pain, Restore Med Clinic helps empower clients to experience transformational beauty, health and self-confidence. We understand that our services have the power to improve our patients' quality of life and we customize each procedure to their unique needs and wishes. Our providers are compassionate, experienced, and skilled, setting you instantly at ease from your very first appointment. J-Plasma Skin Tightening is just one example of our commitment to remaining at the forefront of world-class scientific innovations in the field of aesthetics.
Call us today to discover if J-Plasma Skin Tightening is right for you!